Welcome to DieselEngines.co
Want to get the right diesel engine for your car, light duty truck, SUV, heavy duty truck or stationary commercial equipment, on time, the first time? Welcome to www.dieselengines.co, we only sell diesel engines, that is our specialty. Diesel engines have always been used in big over the road trucks, now that diesel engines are becoming so popular, especially in smaller cars, it was time for company to specialize in diesel motors only.
Call Today For Your No Pressure Quote!
(877) 630-3877
Having said that, diesel engines are quite popular and increasing in popularity among small and medium sized cars like a wildfire in Florida in the dry season. While diesel engines have been iused in large trucks for many years, the idea is relatively new to the automobile owner. Diesel engines are becoming more common than gasoline engines in the marine industry for many reasons, including reliability, low maintenance, fuel economy and lower costs over it's lifespan.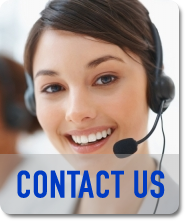 One of our biggest advantages for you is that we save you money. We save money because we have access to the finest diesel engines all over the country. By narrowing our focus we can sell diesel engines for less than anyone else. Simply put, our replacement diesel engines last longer and cost less, we also ship immediately, so you can get back on the road.
Your best choices for replacement diesel engines are:
1. Remanufactured diesel engines; our most popular seller. Especially for work vehicles or older cars. Our rebuilt diesel engines are rebuilt with uncompromising care. Thus, making them cheap in the long run.
2. We also have access to the best and lowest mileage used diesel engines available. We have unusual success in locating excellent used diesel engines, especially for cars built in the last 10 to 15 years. Since our focus is only on diesel engines, we put more time into locating the lowest mileage certified used engines than anyone.
Diesel car owners in particular put plenty of thought into the decision to buy a car with a diesel engine. Buying a vehicle with a diesel engine indicates one is interested in economy, reliability and the environment. Because of that we know that our customers are special and want the best in replacement parts and service. Special people buy diesel cars.
It's our pleasure to serve the people who own cars and trucks powered by diesel engines. As soon as you speak with one of our sales representatives, you will feel the sincerity that has bred confidence and loyalty in our clients by knowing what we are talking about.
Allow us to educate and council you on how to choose the best diesel engine for your car, truck or SUV. Call www.dieselengines.co now and get a free quote. Find out why professional truck drivers, fleet services, extended warranty companies, dealerships and engine repair shops use our services.
Call Today For Your No Pressure Quote!